Unlike in a training - which is essentially a knowledge transfer - is coaching a personal learning process, usually under four eyes. We are talking about your personal concerns, be it as you work more efficiently, to grow as a leader in its role, reduce stress or to get rid of disturbing beliefs - the design framework is large, in which I can work together with you.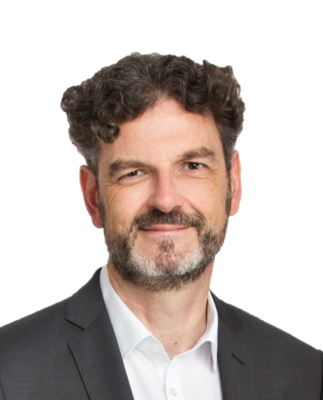 For business leaders, managers and project managers in companies and organizations.
As managing director, senior managers or executives, you are used to make decisions and give direction in your company. As a manager, you are responsible to prepare changes to move forward and to be an example to your team.
Process of learning and change, instead of well-intentioned consultant advice.
is effective!
In processes of change and upheaval, conflict situations manager and employees are affected personally and go thru very individual phases of change.
Systemic Coaching aims to improve your personal situation and has nothing to do with well-intentioned expert or consultant proposals. It is also not about "using" new modes of coaching methods.
Is our self-understanding
With systemic coaching we combine professional attitude and conversation, as well as the responsibility for the process quality. We use supportive and coaching interventions as appropriate so that the transfer and the effective change in your everyday life will take place.

Intital Meeting
In the first talk, we will get to know each other and decide whether you want to work together with me as a coach. This can be followed by the order clarification, connect it to you or the principal of the coaching. The initial consultation can also take place by telephone and is free of charge for you in any case.

Concerns & Goals
A coaching is a personal process of learning and change to your concern. In a first step, we will jointly determine and refine your concern in the following objectives to be agreed for this purpose.

Working on your concerns
The Bandwidth your concerns can be very large. For example, it may be the desire for high performance as a leader or very personal issues, such as persistent beliefs that prevent you in your career development. Depending on the concerns and the selected targets, we will work together on the basis of appropriate coaching methods. Results and intermediate steps are typically fast, yet if it comes to change the work can span over several coaching sessions.

Check Goals & Results
Through the coaching changes happen to you, we regularly check progress and if the results still matching with the set goals and objectives from the beginning. You may need to amend in connection to your goals or the coaching can be completed already at this point, since you have achieved your goal.
Coach-Profil
Reinhold Poensgen
Position Paper
German coaching associations
Mediator-Profile
Reinhold Poensgen
The data entered by you will only be used for this contact. You will receive from us after the contact no further information, newsletters or calls. Your data will be treated confidentially and not passed on to third parties.